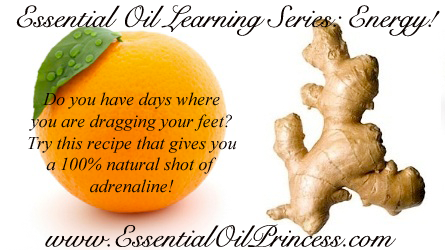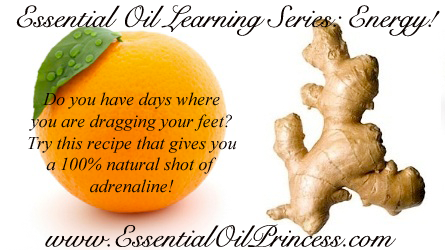 We all have days where we can use a little more energy. Maybe you have young toddlers running you in circles all day. Or you just didn't sleep well the night before and you feel drained and tired. Instead of reaching for multiple cups of coffee or other stimulants I will give you some alternative suggestions to try boosting your energy. Not all the suggestions I give will work for everyone because we might be tired for different reasons but maybe you will find something that will work. I like to focus on non toxic, natural solutions to common problems because it helps us life a healthier life.
Here is a trick for getting a natural high using essential oils. It might sound odd but at least try it, because it really can work! Note: Only try this with high quality, therapeutic grade oils, and at your own risk (have to throw that in there). Simply put, a knockoff brand won't give you the benefits we're about to discuss because the essential oils are cut with other oils that can be toxic to your body.
Whenever fatigue sets in, here's a little trick for you. Simply follow these instructions:
Add two drops of Peppermint to the palm of one of your hands.
Add two drops of Orange to the same palm of your hand.
Rub both palms together to rub the oils into the skin of your palms.
Hold one hand flat, facing your mouth.
Take your other hand, make a fist, and put the bottom of your fist down on your other palm.
Put your mouth to the top of your fist, and suck in deeply, so you're inhaling the aromas straight through your fist.
As you suck in the aroma, it will be a shot of adrenaline straight to your head. Seriously, try it! Let me know how you feel after!
Have more questions about essential oils? Email me! EssentialOilPrincess@Gmail.com
Need to order therapeutic grade essential oils? Click Here!